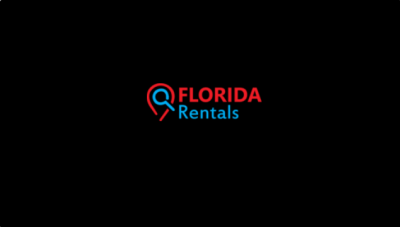 Charleston, South Carolina
10 Awe-striking Places to Visit in South Carolina, USA
Visiting a new place not just brings in lots of excitement but also challenges vacationers to pick the best places to visit and the most suitable places to stay. South Carolina has got a wide range of options.
The gorgeous southeastern U.S. state is bordered by North Carolina, Tennessee, Georgia, and the Atlantic Ocean. You get to do a lot of things within the border. Imagine relaxing at the beach, exploring the historic sites, getting around marshlike Sea Islands, and take your pick from water parks in Myrtle Beach, high-quality stage shows, and golf – South Carolina will never run you out of things to see and do.
Top Cities and Tourist Places to Visit in South Carolina
We have compiled the most outstanding places to visit in South Carolina for first-timers to the state.
Visit the Capital City – Columbia: Let's begin your journey right from the capital city of South Carolina. The beautiful city is magnificently scattered with attractions including the South Carolina State House, Riverbanks Zoo & Garden, and the Fort Jackson. To explore the city, you must have some time. Why not stay at modern South Carolina vacation rentals by owners and immerse yourself in the rich history and architectural wonders of the city?
Immerse in Gracious Ambiance of Charleston's Historic District: Enjoy a carriage ride, take a glimpse of a little history, admire the superb vibe, join a walking tour, and enjoy a great meal with family – when you visit Charleston's Historic District, you get to indulge in a range of things.
Lounge on the Beaches of Hilton Head Island: The Island boasts 12 miles of beaches. Named after Captain William Hilton, the man who discovered, Hilton Head Island is today a popular vacation hotspot.
Myrtle Beach – Ultimate Summer Retreat: Planning for a perfect vacation in South Carolina in summer? You just can't go wrong with Myrtle Beach. The appealing beach brags about the miles of pristine sands. Amongst the most popular attractions on Myrtle Beach, you will find Ripley's Aquarium, Broadway at the Beach, Myrtle Beach SkyWheel, the Carolina Opry, and plenty of dining, shopping, and other attractions.
Hike through Caesars Head State Park: While hiking is a highly sought-after activity in Caesars Head State Park, locals are often observed fishing and overnight camping. The park borders with North Carolina.
The Uninhabited Morris Island: Served as a vital defense point in the Civil War, Morris Island is often frequented by visitors. Morris Island Lighthouse is the main attraction on the island. Come here and admire its rugged unspoiled beauty.
Unwind on Pawleys Island: Located right on the coast, Pawleys Island in the Grand Strand Region is a beautiful spot to kick back on the sugary-white sand beaches. The upscale vacation hotspot has numerous appealing attractions including Litchfield Beach, golf courses, etc.
Visit South Carolina's Plantations for Dreamlike Experiences: You don't have to sleep to get into the 2,000-plus plantations in South Carolina. Magnolia Plantation and Boone Hall Plantation are the most spectacular attractions.
Birdwatching and Hiking in Congaree National Park: Another great place to hike in South Carolina is Congaree National Park. The Cedar Creek Canoe Trail is pretty alluring for a perfect hike. Another popular pastime is bird watching.
South Carolina State Museum - Immerse in Art, Science, Culture: The largest museum in the state, the South Carolina State Museum piques the interest of travelers of all types with its cutting-edge technology, science, culture, art, and history. Its massive size also houses a planetarium, a science theatre, and many exhibits.